Beginning in February 2023, the Ohio Legislative Report is compiled monthly by David K. Root and contains information on all the latest legislative issues from the Statehouse in Columbus, OH plus a little from Capital Hill in Washington, D.C. The information contained in the reports could affect the lives of veterans, military personnel, and/or their families. It will keep you in the know and help you get involved.
If there is something you would like to see included, have an idea that would improve it, or have any other feedback to provide about the OL Report, let David know. There is always room for improvement and we want to hear your ideas.
Have the OL Report delivered to your inbox at the beginning of every month FREE. Your information will not be shared or sold to anyone. You can unsubscribe at any time.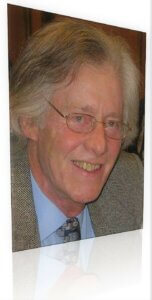 David K. Root has been the Legislative Chairman for State issues for the Department of Ohio Veterans of Foreign Wars since 2020. The duties of the position are to track all legislation in the Ohio General Assembly that will affect veterans, members of the Armed Services & family members and to advocate on their behalf.
He also has been serving as Legislative Chairman for District 9 of the Ohio VFW since 2020 and for the first time at American Legion Post 12 in Elyria, Ohio. The duties of those two positions mimic those of State Legislative Chairman in Ohio VFW.
David is a past Commander his VFW Post 1079, District 9, and Department of Ohio VFW. He has been attending the VFW National Legislative Conferences in Washington, D.C. every year since 2011, except for the two years the event was cancelled due to COVID-19.
Mr. Root served in the United States Navy from1966 to 1970. During that time he made three cruises to the Gulf of Tonkin Vietnam as an Aviation Ordnanceman in A-6 Intruder Squadrons.
He resides in Elyria, Ohio with his wife of more than 55 years. He is the father of two, and grandfather of three.