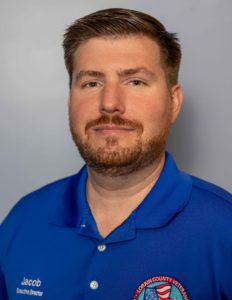 Jacob D. Smith served as a field artilleryman in the United States Army from 2000 to 2004. He deployed to Baghdad, Iraq, with the 1st Armored Division as a sergeant from 2003 to 2004.
After being honorably discharged, Smith earned a Bachelor's degree in Political Science and History in 2009 and a Master's degree in Public Administration in 2011, both from Bowling Green State University. Smith maintains an active role at BGSU (Firelands) by holding board positions as President of the Leadership Council and Vice President of The James McBride Arboretum Boards.
From 2011 to 2019, Smith worked as the military and veteran liaison congressional assistant for Congresswoman Marcy Kaptur. He represented the Congresswoman during meetings as well as assisted veterans across Northern Ohio to obtain their V.A. benefits.
After serving as the deputy director of the Lorain County Veteran Service Commission, in September of 2020 Smith became the executive director, a position he currently holds. Jacob Smith brings a wealth of knowledge of veteran services to his leadership role as executive director. He provides direction to helping all veterans obtain proper assistance and benefits for their service to our country.
Outside of work, he continues to aid veterans as president of
Honor Flight Cleveland
. This organization pays tribute to U.S. veterans who served our country by providing them an all-expense-paid trip to Washington, D.C., to visit the memorials honoring their service.
Jacob resides in North Royalton, Ohio, with his wife, Lauren, his children, Emily and Ryan, and his dog, Henry.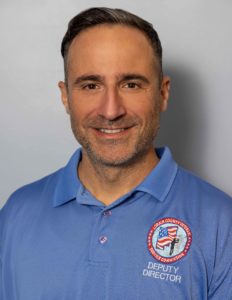 Lawrence Amato has worked in County Veterans Services since 2008. In 2021 he joined the Lorain County Veterans Service Commission, where he is serving as Deputy Director.
His Military Service includes active duty and reserve time in the U.S. Navy.  He is currently attached to Maritime Expeditionary Group 2, Norfolk, Virginia, holding the rank of Senior Chief Petty Officer.
His awards include the Navy and Marine Corps Achievement Medal (two awards), Navy Good Conduct Medal, and the Global War Terror Expeditionary Medal.  
Mr. Amato graduated from the University of Toledo with BAS in Economics.
He lives in Carlisle Township with his wife and two daughters.